Products

Wagtails Pet Shop of Aylsham stocks a wide range of pet food, pet treats and accessories including toys, bedding, leads and harnesses. Whatever your pet's needs we have it covered but if you are not sure our helpful, fully trained team are on hand to help you make the right choice for your pet.

Burns Real Foods

As the name implies, Burns Real Food is just that. A simple food which is intended to allow the body to function as it should. Burns is not intended to intervene in order to alter the normal metabolism of the body. The aim is to stand back and let the body get on with what it does best; to maintain and repair itself and to prevent deterioration of the organ system.

The most important and simplest way of promoting that process is through the choice of food. Needless to say, we humans have to make that choice on behalf of our pets.

The main protein sources in Burns are chicken, lamb, fish and duck which are nutritious and highly digestible. Burns products (other than high-energy foods) are low in fat and protein and high in complex carbohydrate. There are no chemical additives. This minimises the amount of waste matter which the body has to eliminate. When metabolised, carbohydrate produces less harmful toxic waste than protein and fat.

Owners find that when their pet goes onto Burns the pet's condition is transformed. Skin and coat condition improve, hair stops falling out, itching ceases and the coat becomes glossy with a silky feel. Unpleasant odours disappear and older pets become livelier, less stiff and generally more interested in life.

These changes, which take about 4 weeks, show that the body is cleaning itself of accumulated toxic waste products.

Burns natural food for pets Customer Loyalty Card - buy 7 get 8th free*
*Bag size purchased has to be the same size
Natural Instinct

Feeding as Nature Intended. Natural Instincts believe in saying "You are what you eat". This certainly applies to our dogs and cats who trust us to provide them with the best possible diet. Feeding a Biologically Appropriate Raw Food (BARF) diet to your cat or dog will provide them with all the essential vitamins, minerals and essential proteins that they need for an active and health life. Feeding complete meals, you can also be assured that you are giving them the very best , balanced diet made from all natural, 100% British human-grade ingredients with no cereals or fillers. Just as nature intended.

Natural Instinct are of the opinion that all dogs and cats deserve this diet with the visible improvements that it brings to their health and well-being. Natural Instinct pride themselves on providing you with the most effective and convenient means of feeding raw food.

Natural Instinct dog and cat food is a simple, safe and easy way to feed a complete and balanced diet. All recipes contain the finest raw ingredients and are available in a wide variety of flavours catering for all your dog's and cat's individual tastes and needs.
Lovejoys

There's something for every dog in the Lovejoys range. Dry and wet foods include puppy, adult, senior/light and a large bite kibble for bigger dogs. Pure & Simple dry and wet grain free foods offer a higher meat content for adults only, while Moments treats provide the perfect reward at any time.

Loved by dogs for the high meat content and delicious irresistible taste; loved by owners for giving their dogs a nutritious, balanced diet, complete with all the vitamins and minerals they need for a healthy, happy life.
Skinner's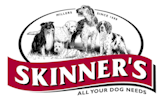 Skinner's manufacture a range of different diets and each one has been carefully formulated by expert nutritionists to provide the correct balance of protein, carbohydrate, vitamins and minerals required by your dog. Whatever the age, breed or activity level of your dog there is a Skinner's food to suit.
Lily's Kitchen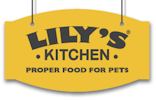 Lily's Kitchen range of foods are made specially to maximise the nutritional content of each recipe, for example they fill their tins with the raw ingredients, seal them and then cook them. This is the best way to keep all the nutrients locked in and maintain the integrity of the natural, organic raw ingredients.

Good nutrition boosts your pet's immune system to develop disease resistance and heal from within.
Verm-X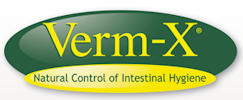 Verm-X is a 100% natural formulation that helps maintain all areas of intestinal hygiene whilst being gentle on the animal's gut and digestive system. Verm-X was initially launched for horses in 2002, but now have successful formulations for cows, poultry, dogs, cats, rabbits, guinea pigs, hamsters, sheep, goats, pigs, ducks, game and caged birds, llamas and alpacas, wild birds, wild boar, red deer, antelope, oryx and reptiles.
Dorwest
Dorwest are the leading authority on veterinary herbal medicine which they have been producing for over 60 years.